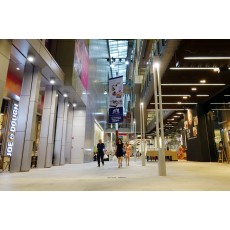 We share our Sunday read with you. This story was originally published on TODAYonline.com
"Faced with the combined onslaught of online shopping and the mushrooming of suburban malls in housing estates, it is little wonder that Orchard Road is feeling the heat. But crucially, say shoppers, retailers and experts, it has failed to adapt to changing consumer trends and respond to competition."

"Singaporeans are also increasingly finding fewer reasons to make their way to Orchard Road. Apart from being able to get everything they need online or from the nearest suburban mall — if they fancy a spot of traditional shopping, it is a hassle finding parking at Orchard Road for those who drive and the malls there are, by and large, not family-friendly."

"In a TODAY straw poll of 100 people aged 18 and above in the Central Business District, 17 respondents said they go to Orchard Road at least once a week. In comparison, 64 said they go to suburban malls at least once a week, while 19 shop online once a week or more. Among other findings, almost half of the respondents said they go to the shopping belt only about once every three months, or hardly ever."
@TODAYonline
The Big Read: After decades at the top, Orchard Road faces a time of reckoning
(Photo: Raj Nadarajan/TODAY)