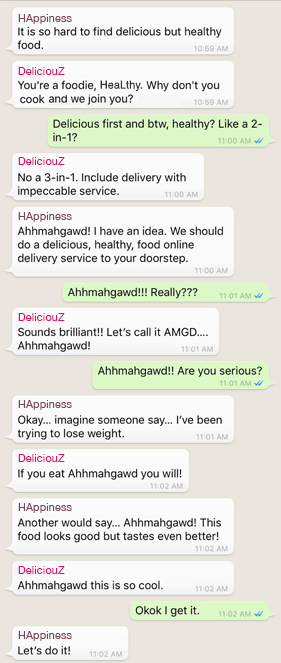 AMGD is represented by Li Da Foods International. It originated from Singapore and within less than a year AMGD has expanded overseas, first stop – Hong Kong.
Li Da Foods most successful brand is AMGD. AMGD is an online, healthy food delivery service enabled by technology. The company's vision is to provide one healthy meal a day, to as many people, in cities around the world. Using Li Da's full-stack capabilities, AMGD prepares its own food and has its own delivery fleets.
Every meal is not just a meal. It has heart and meaning and we are sharing them with YOU.
Step 1:
Register details and delivery address/addresses
Step 2:
Get AMGD Pass, check-out and pay.
Step 3:
Order your meals. Mix-and-match. Indicate your preferred timings and delivery dates.
Delivery day:
An AMGD runner will deliver to your doorstep.
---
AMGD是什麼?
AMGD是由Li Da Foods International代表,成立於新加坡,在不到一年的時間內,AMGD已經擴展到海外,第一站 - 香港。
AMGD 是Li Da Foods最成功的品牌 。 AMGD是通過技術實現的網上健康食品送貨服務。 公司的願景是在世界各地每個城市每天都能提供健康的一餐 。 因著Li Da的全方位功能,AMGD預備自己的食物,並擁有自己的送貨車隊。
AMGD不只是食物, 我們樂於分享富有心思及意義的一餐給大家。
步驟1:
註冊資料和發貨地址
步驟2:
獲得AMGD PASS,結帳和付款。
步驟3:
選擇所需食品及訂餐。 選擇直送日期和時段。
直送服務:
AMGD速遞將員送餐到您填寫的地址
How AMGD Started
A simple conversation, bloomed into reality.
AMGD started in Singapore, born through a conversation with 3 friends, lamenting how difficult it is to get healthy food that is not bland and boring. All three agreed that they are sick of long queues and even their most favourite food, they cannot eat every day.
Hence, AMGD aspires to provide delicious, healthy food to all people every day. AMGD wants you to Feel Good After Food. It wants to make truly sincere, authentic, delicious yet healthy food that has never existed before. And we are trying our best to achieve that.
NOTE: You will see their avatars everywhere but you will never know who they are. AMGD is represented and managed by an appointed Food Rep, Li Da Foods Pte. Ltd.
一段簡單的對話,促成了現在的AMGD 。
AMGD成立於新加坡,是通過3位朋友之間的對話而誕生,大家都覺得要有美味又健康的食物是多麼困難,就算是最喜歡的食物,就算是最喜歡的食物,但都對排長龍感到厭倦, 不能每天都可以吃。
因此,AMGD期望每天為所有人提供美味、健康的食物。 AMGD希望你用餐後可以感覺美好。 我們想要預備絕無僅有、真實、美味而又健康的食物,這是我們一直以來努力實現的目標。
注意:AMGD由指定的食品代表Li Da Foods Limited代理及管理。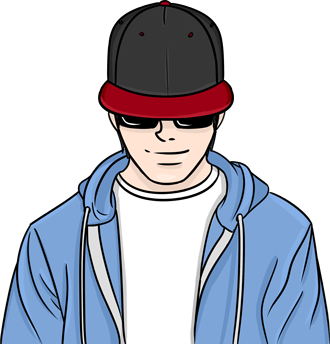 Casual_Eyes copy 1.png
DeliciouZ
AMGD aims to be a Food Tech company. AMGD's ecommerce platform cut out the hassle of queuing and allow customers to order in advance. AMGD promises to deliver a superior experience - with IT, good customer service, delivery team and even better food. He is very smart, yet humble, well-travelled, an avid reader and controls the finance of the company.
HE IS THE TECHIE!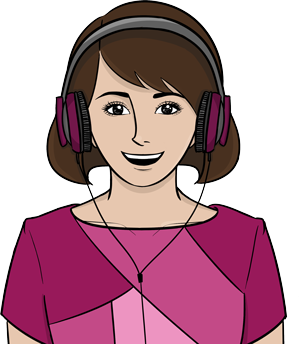 Casual_Ears.png
HeaLthy
Why can't we combine delicious, healthy and happiness together, she lamented. A foodie herself, she works with award-winning chefs to create AMGD's own recipes. She pushes the boundaries by ensuring that not only does the food looks good but it tastes even better. She is creative, listens attentively and one-heck of a meticulous person. She looks into how AMGD is curated, managed, branded and presented and get things done.
SHE GROWS THE BUSINESS!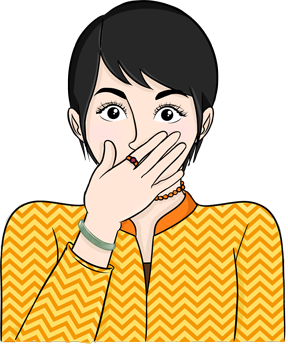 Casual_Mouth.png
HAppiness
To her, the customers are everything. She constantly challenges the status quo. She likes to look at the world upside down and sees the world through different lenses. A fitness and nutrition evangelist, nutrition and fitness is her way of life. She's the oldest but is super fit. She's wacky, unorthodox and eats AMGD every day! And oh did we mention she does handstands!
SHE IS INSPIRING AND MAKES PEOPLE LAUGH